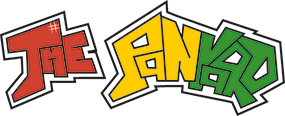 Wir stellen euch den Panyard Music and Culture Club in Bern vor.
Ein Panyard ist das Zuhause einer Steelband.
Aus diesem Grund wurde der Panyard MCC geründet. Dieser Ort schafft Raum für die Bands damit sie proben und auftreten können.
Die Funland Serenaders haben hier ihre Heimat gefunden, aber auch andere Bands aus der ganzen Welt, natürlich auch aus Trinidad, treten hier in regelmässigen Abständen auf.
Der Panyard lädt neben bei auch andere Musik und Kulturen ein, um eine grosse Auswahl an verschiedenen Events bieten zu können. Diese Location kann natürlich auch für eigene Veranstaltungen gemietet werden. 
We introduce you to the Panyard Music and Culture Club. A Panyard is the home of a steelband. That is why the Panyard MCC was founded. This spot make space for bands to practice and perform. The Funland Serenaders 
are the house band, but also other bands from the whole world, including Trinidad, perform here in regular intervals. The Panyard invites other music and culture to offer a big selection of different events. You can rent this location for your own event.